At The Narrows RV Park, we are proud to offer 41 RV Spaces for you to reserve and call home during your Southeast Oregon Adventure. These spaces offer either 30 or 50 amp electricity, sewer hook up rather than an RV Dump, water, Picnic Table, and a little bit of natural privacy provided by trees and shrubbery. You will even find bird houses and bird baths set up around the sites, so count on meeting some new flying friends at our Burns RV Park. We have everything that you'll need right here at The Narrows so that you can focus on exploring the rich wildlife, or just rest, relax and recharge.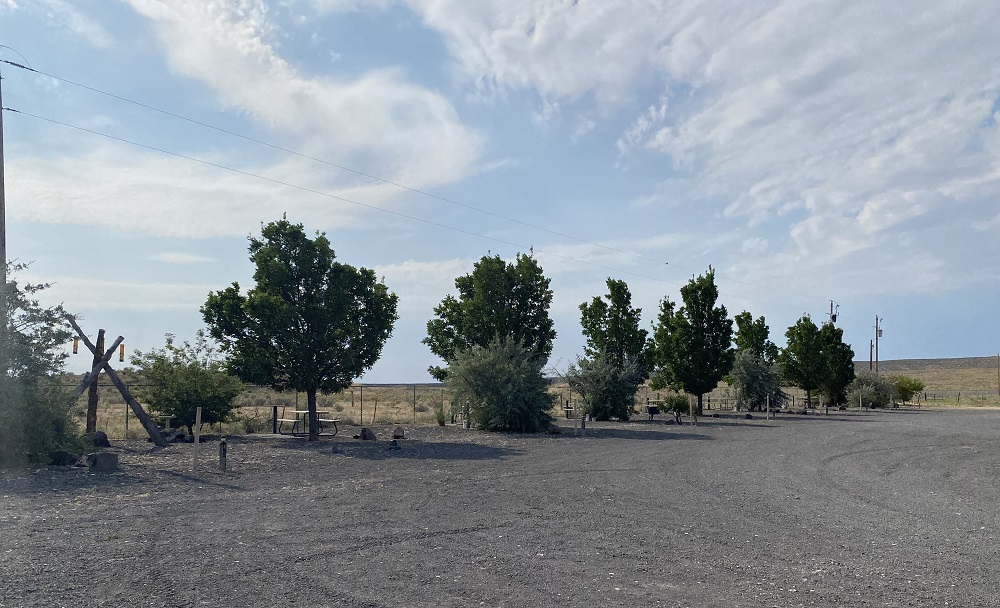 RV Spaces are separated by trees and shrubbery for a some added natural privacy.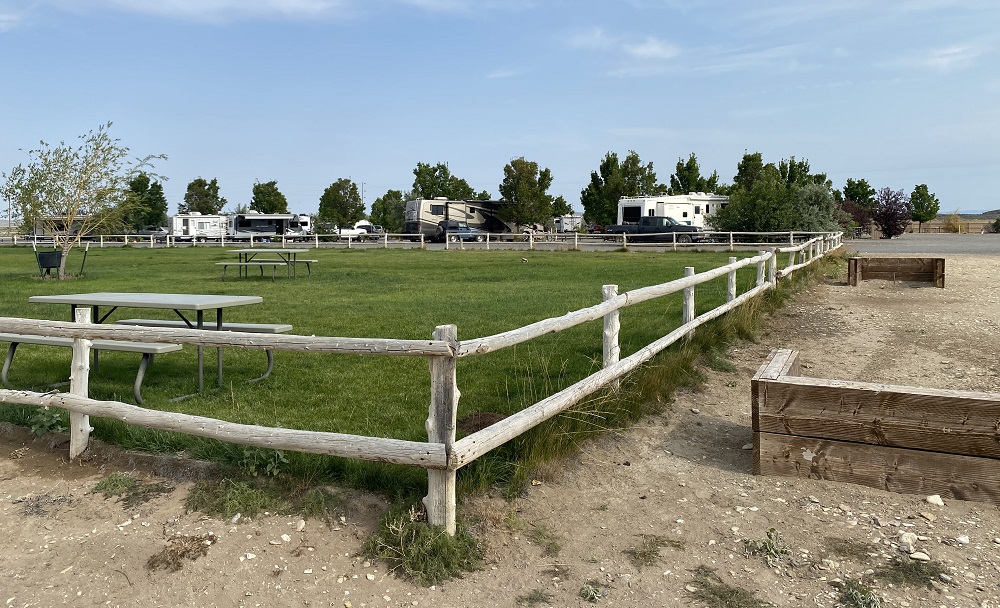 Have a picnic, throw some horseshoes or play with the pups in our dog park.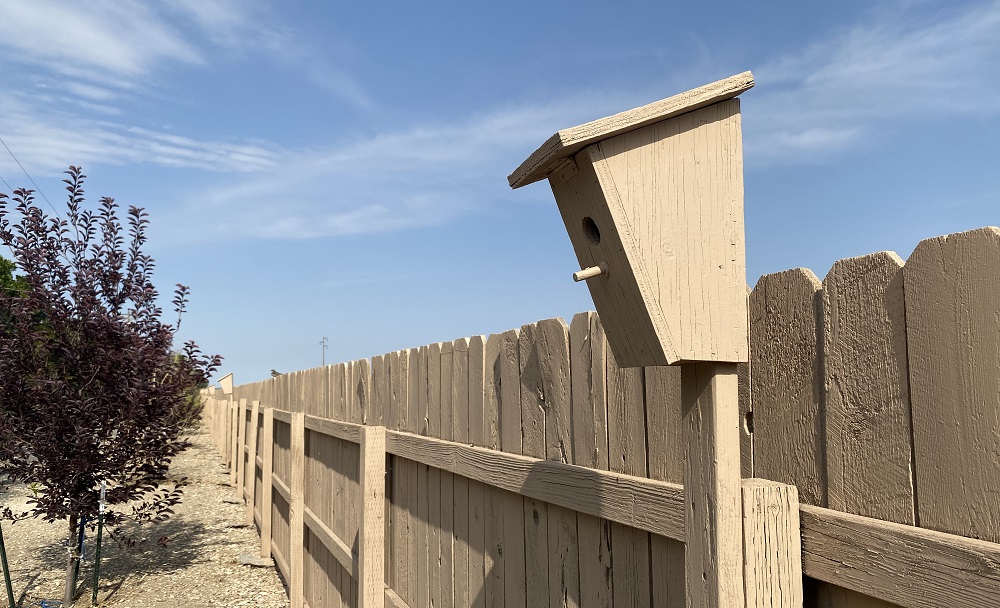 Bird Houses & Bird Baths encourage visits from our feathery friends in the local area.
Did you know that we also have a cabin available for you to reserve? The cabin is located in a quiet, spacious corner of the park surrounded by luscious green grass and beautifully shaded by a majestically full willow tree.  Inside this two room cabin you will find a bunk bed, a full size bed and pull out sofa accommodating up to 7 person.(s)  The kitchen area is equipped with a microwave, mini refrigerator, stove burners, dishes and utensils to help prepare and serve meals.  Hot showers are located just a few short steps away.  All of which to help make this your home away from home.