Tranquil RV Park Near Burns, Oregon
Located 26 miles south of Burns on Highway 205, The Narrows RV Park is the perfect base camp for your exploration of Harney County and Southeast Oregon. The Narrows is just steps away from Malheur National Wildlife Refuge, and provides easy access to other high desert attractions such as the Steens Mountain Recreation Area, The Alvord Desert, The Hart Mountain Antelope Refuge and The Diamond Loop. Our quality amenities go a long way towards making guests feel comfortable, like they've found a home-away-from-home. Here are some of our amenities that we offer year-round:
Five complete bathrooms with showers
Site patios, fire pits and BBQ stands
Gasoline, diesel & propane
Laundry
Cable TV
On-Site Convenience Store
Handicapped-accessible facilities
30- and 50-amp electricity
Free Wi-Fi connections
RV dump
Find more details on our About Your Stay page and feel free to Contact Us with any questions that you may have. We look forward to meeting you!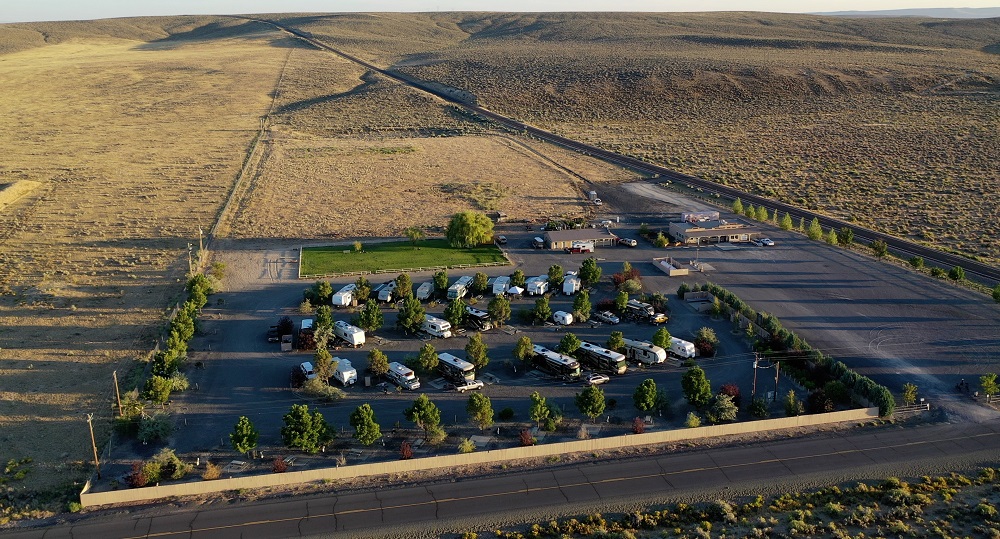 Full Service Burns RV Park
The Narrows is a full-service, Western themed Home-Away-From-Home RV park offering everything campers need to recharge, refuel & relax.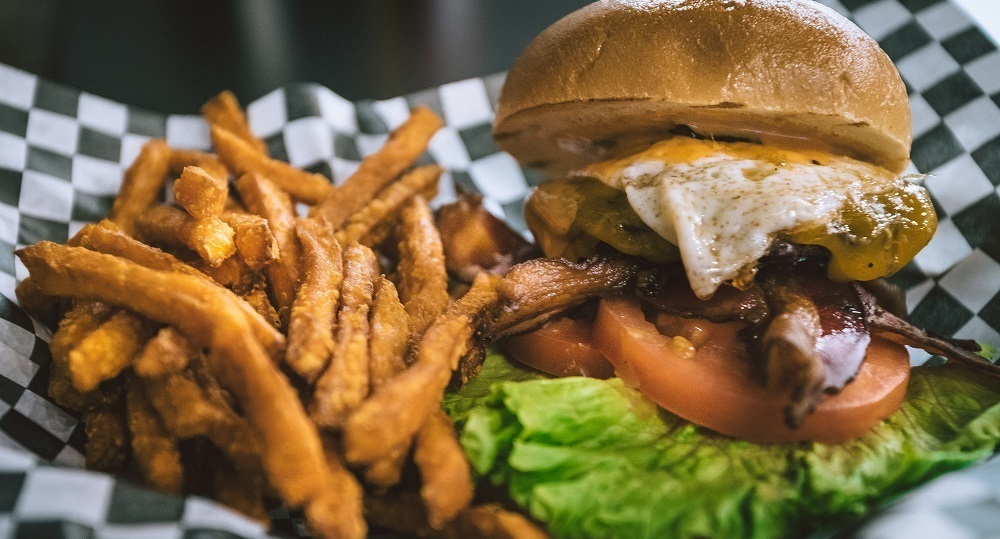 Tasty Homestyle Dining
Enjoy family-style meals, including our well-known milkshakes, hamburgers and buffalo burgers at Jackalope Bar & Grill.
Discover Harney County
Harney County is known for it's world-class birding, rich fishing holes, relaxing hot springs & much more! Read on to learn about local Burns, Oregon attractions.
"The hosts and employees are very friendly. It's a little gem hidden in the middle of the desert. Has a restaurant (open 7a-7p), saloon, convenience store, fuel, propane, air for tires, a coffee corner, and all amenities are nice and clean."
-Savannah W. 
"We ate at the Narrows Restaurant and the service was spectacular, the owner served us and we had the nicest visit. We had a and homemade chicken and rice soup with barley and it was the best ever and our Mushroom burgers were really good too!"
-Corrie P. 
"Awesome park. Clean bathrooms and laundry facilities, well maintained. Owner very nice along with the waitresses at the park restaurant. Great homemade food! They have a little store so you don't have to run back to town if you forget something. It's around 20ish miles from Burns but worth every mile! Had a peaceful, quiet nights rest. Would come back here and stay longer."
-Corrie P.